Explore
Explore the Iconic Heart of Lisbon
Here are some of the locations that you can visit while staying with us: Baixa Chiado, Sé, Castelo de São Jorge, Belém, Sintra, Fátima, Parque Natural da Arrábida, Óbidos.
Please reach out to our experienced team, which is happy to assist you when planning your day trips and sightseeing tours.

Avenida da Liberdade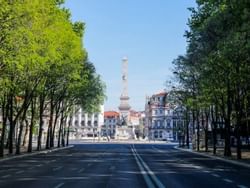 Avenida da Liberdade (Portuguese for "Avenue of Liberty") is an important boulevard in central Lisbon, Portugal, famous as one of the most expensive shopping streets in Europe.
Read more
Castelo de São Jorge: An Iconic Landmark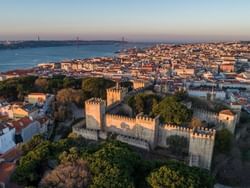 St. George's Castle commands a glorious position near Alfama on the crown of a hill overlooking the Portuguese capital.
Read more
Jerónimos Monastery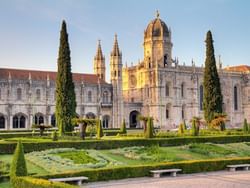 A highlight of any Lisbon sightseeing tour, the 16th-century Jerónimos monastery is one of the great landmarks of Portugal, a stunning monument of immense historic and cultural significance deserving of its UNESCO World Heritage Site accolade.
Read more
Torre de Belém: A Historic Tower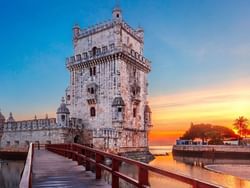 Arguably the most iconic of all Lisbon's historical monuments, the Belém Tower squats in the shallows near the mouth of the River Tagus as a symbol of Portugal's extraordinary Age of Discovery during the 16th century.
Read more
Elevador de Santa Justa: An Antique Elevator with City Views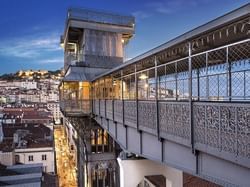 Looming somewhat incongruously over the rooftops of Lisbon's Baixa (downtown) district is the odd-looking Santa Justa Lift, a neo-Gothic elevator and the most eccentric and novel means of public transport in the city.
Read more
Igreja do Carmo: One of the City's Oldest Churches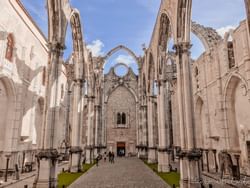 The skeletal ruins of the Carmo Church are among the most evocative of all Lisbon's historical monuments. Built with an almost exclusively Gothic design, this Carmelite treasure was constructed between 1389 and 1423.
Read more
Museum of Art, Architecture and Technology (MAAT)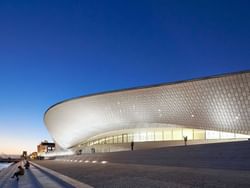 A recent edition to Lisbon's enviable cultural offerings, the Museum of Art, Architecture, and Technology amazes from the outset with its extraordinary curvaceous exterior of gleaming white tiles that resembles a just-landed alien spacecraft.
Read more
Bairro Alto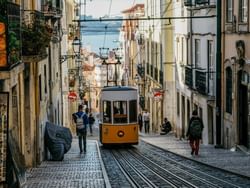 Lisbon has a buzzing nightlife scene that is social, diverse and welcoming. Nights tend to begin Bairro Alto, a warren of trendy bars, artistic cafes and traditional live music establishments.
Read more
Cais do Sodré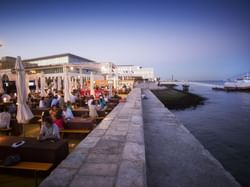 As the night progresses (around 2 am) everyone heads downhill from Bairro Alto to Cais do Sodré, with its late-night clubs and party atmosphere, which continues until sunrise . The heart of Cais do Sodré's hedonistic nightlife is centred around the distinctive "Pink Street".
Read more
The Lisbon Oceanarium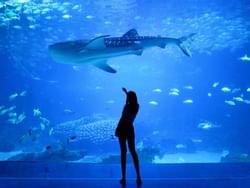 The Lisbon Oceanarium is one of Europe's finest aquariums, and one of the largest in the world. It's also arguably the most family-orientated of all the city's visitor attractions.
Read more