Quiosque Alegria
Our Quiosque
In the middle of Praça Alegria old and centenary trees, we have a very special place- our kiosk !
Whilst enjoying our goodies, here is where our guests can relax, pause outdoor and observe portuguese street life style.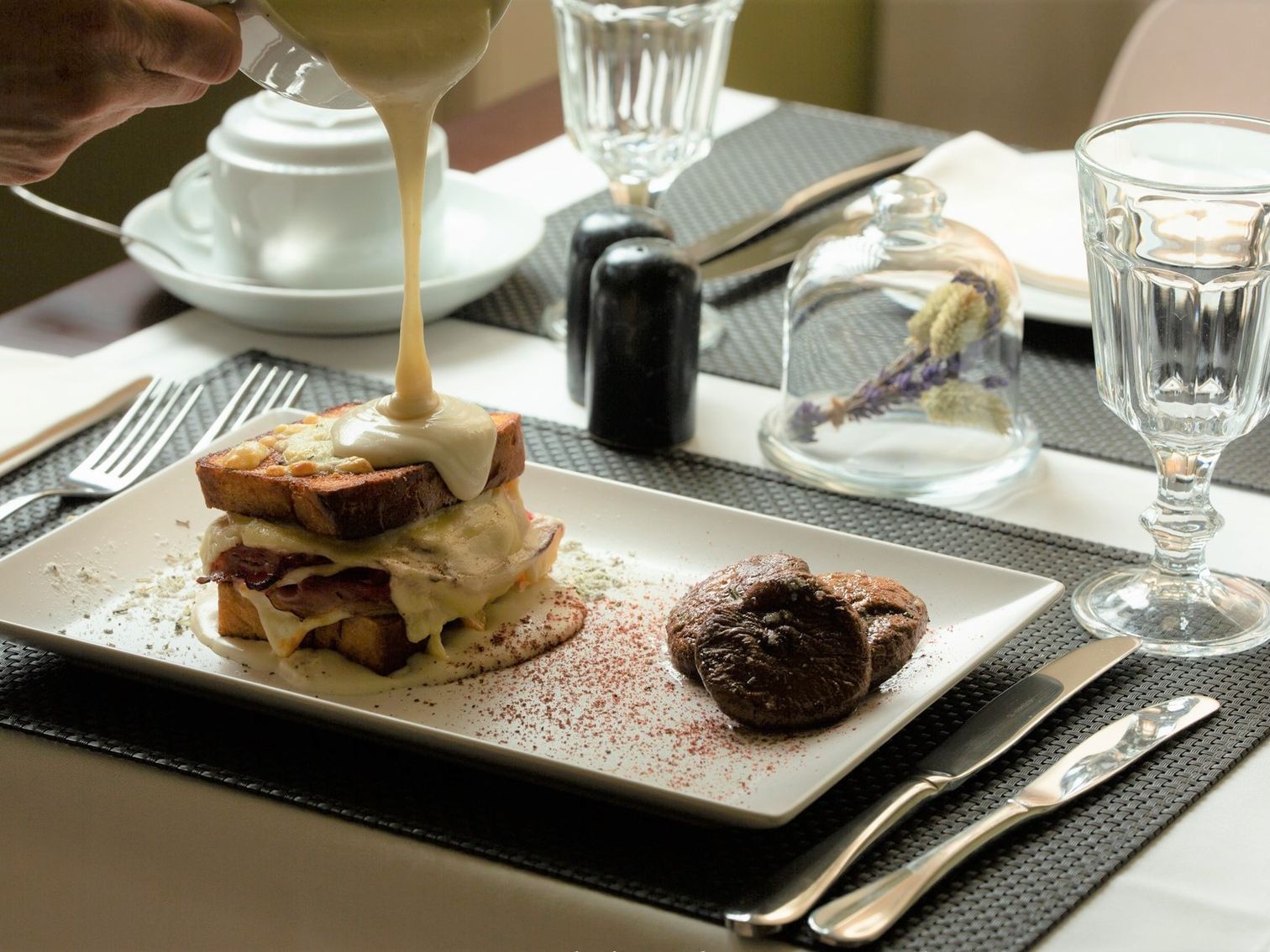 Start your day enjoying a delicious continental breakfast courtesy of the hotel from 7:00 a.m to 11:00 a.m.
Read more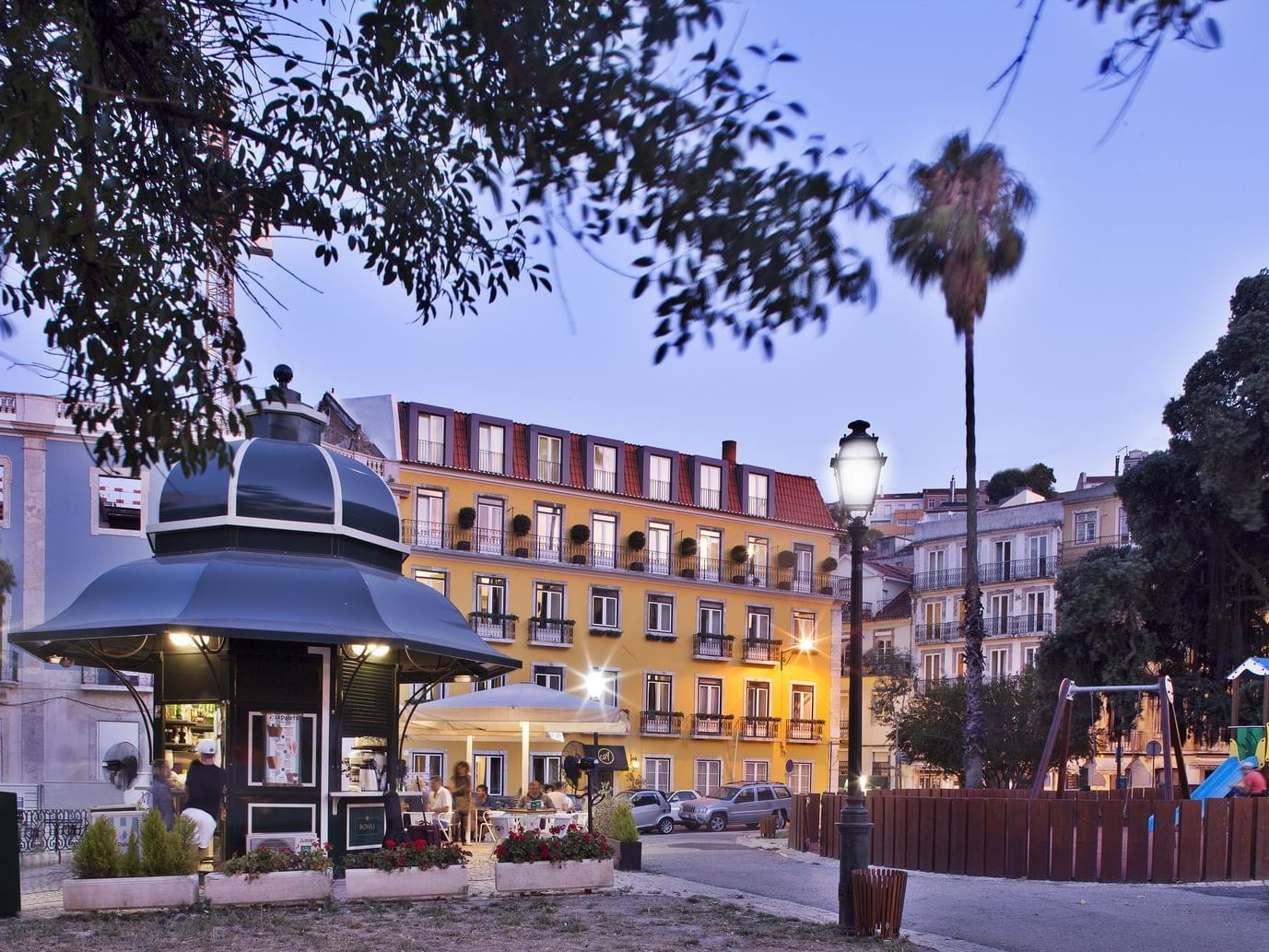 After a day of exploring Lisbon's best attractions, enjoy your favorite cocktail and meal at our Kiosk Alegria and experience the fantastic garden that surrounds it.
Read more